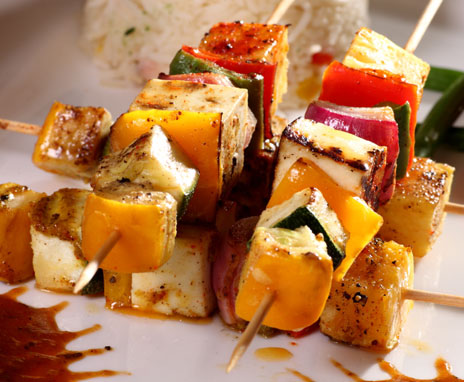 Multi Cuisine Fine Dining Restaurant
Get a taste of the world – all at one place. Breakfast, brunch, lunch or dinner, whatever the time of day, at Blue Fox, you can expect to make the most of your time over the dining table. Truly multi-cuisine, you can savour all – right from the regular South Indian delicacies, to the North Indian and Chinese fare. So while you relish the spread, let the soft music playing in the background take over your senses.
Blue Fox is a place for the entire family. Make the most of great cuisine, superb ambience, in the company of those you love. Plus, if you want any kind of cuisine to be serviced during an occasion at home, the catering service is all set.

About
Established in 1982, the Blue Fox bar and restaurant is one of the most reputed bar and restaurant outlets in Hyderabad. It is a multi-cuisine restaurant that offers Indian, Oriental and Continental cuisines. For those in a mood to taste local flavours, Blue Fox answers to that as well.
In addition to its one-of-a-kind mirrored architecture and unique ambience, Blue Fox provides customers with efficient and high-quality service. From private rooms to host occasions and events to some of the best imported and domestic spirits, Blue Fox echoes a class and elegance that is matched by no other.

Club M
Loyalty, undoubtedly has its own rewards. And to help you make you most of the rewards, we present Club M, the membership card. If you're one of those who's made Minerva an inseparable part of your itinerary or weekend, Club M has a lot for you.
- 5 redeemable Gift Vouchers worth Rs. 500/- each
- 20% discount on Food & Bevrages at Bluefox
- 25% discount on Rooms

Banqueting
Our elegant Banquet Halls are ideal for groups of 15 to 1500 and for events ranging from Birthdays to Weddings.
Locations
Contact
For feedback, queries and suggstions please email to:
ƒ
gm@bluefoxrestaurant.com
ƒ
feedback@bluefoxrestaurant.com


Outdoor Catering
We provide Outdoor Catering services for groups ranging from 20 to 5000.